Medibrandox Claims #1 Position as the Bespoke Healthcare Website Development & Medical Digital Marketing Agency.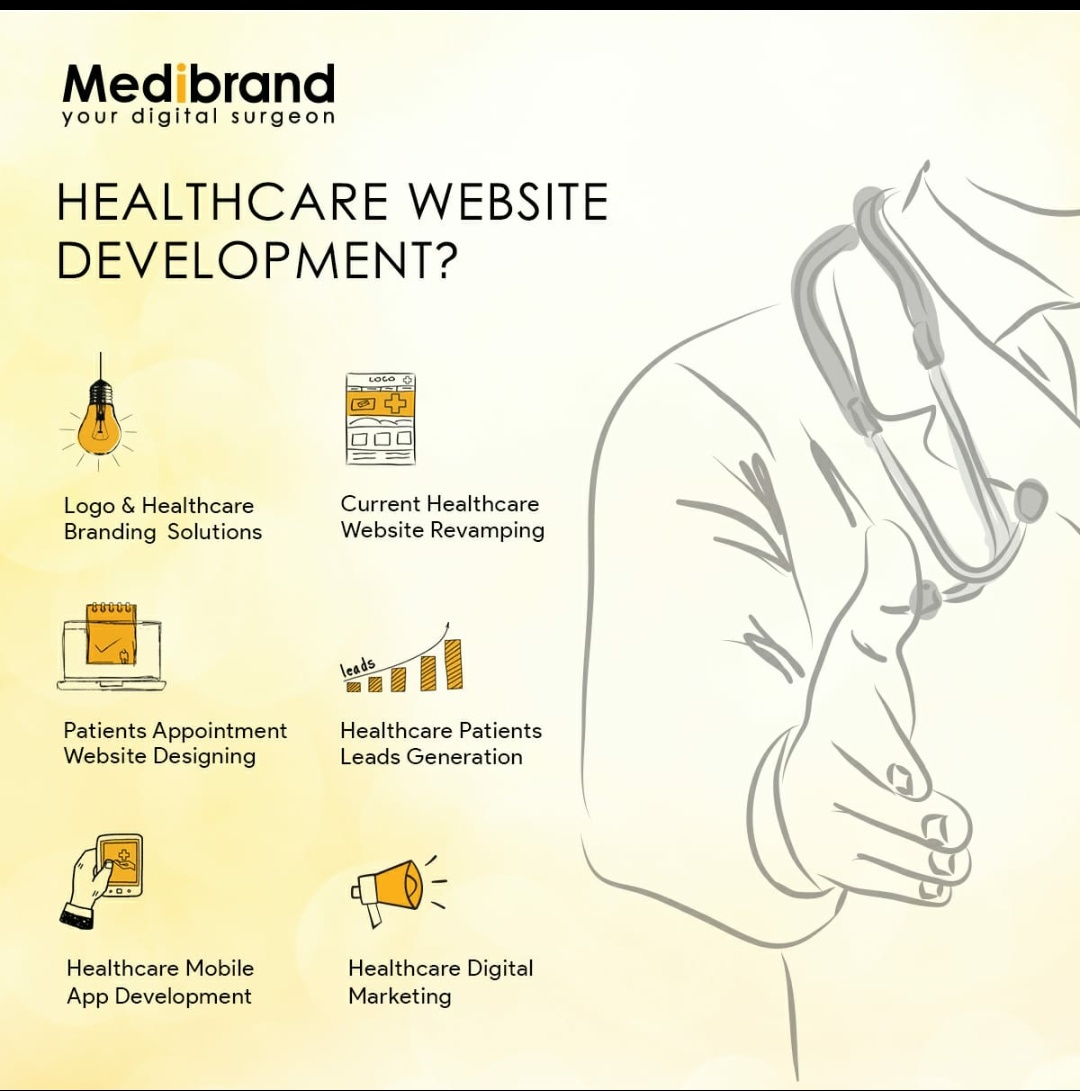 In a short span of time, Medibrandox has emerged as the leading provider of website development for healthcare and marketing services for hospitals, doctors and medical professionals. Their services are focused on helping find and involve new clients or patients to enhance the business of a wide range of medical firms and doctors, including diagnostic centers, pharmaceutical companies, medics, nursing homes, physicians, dentists, and other healthcare organizations.
"We are one of the major providers of a far-reaching range of digital marketing services for the healthcare sector. Our agency offers custom web, software, and app design and development solutions to the medical industry and professionals. Whether it be hospitals, diagnostic centers, clinics, nursing homes, doctors, healthcare staff, dentists, etc., we are to help", says a spokesperson for Medibrandox.
Medibrandox has curated multiple software solutions designed exclusively for healthcare businesses to help them to enhance their operation, competence, and services. Their clients receive advanced Electronic Health Records and Electronic Medical Records software to expand their business. This also includes a custom mobile application, telemedicine software development, and ERP Software. Another trending offering is bespoke digital marketing for dentists.
"Your medical website must leave a strong impact on your visitors for you to convert them into potential clients or patients. Professional and well-integrated doctors' website designing services are the key to introducing your practice/business to clients or patients. When you hand over your website designing project to us, we include all the important elements and features in your website that best works for you", says a spokesperson for Medibrandox.
For custom digit marketing solutions for healthcare, it is important to have a team of marketing experts who understand the healthcare industry. And that is what Medibrandox does. Efficiently describing the client's services, products, and offerings to potential customers on the website allows the patients to book appointments and encourages consumers, vendors, and other medical practitioners to pick the client's healthcare products and supplies.
"I approached Medibrandox for my startup and have been thoroughly impressed with the results. The team Medibrandox has delivered phenomenally with utmost enthusiasm, customization, promptness, and absolute professionalism. I would recommend Medibrandox to everybody looking for website development and end-to-end web solutions", says Dr. Niharika Singh, a grateful client.
Based in Gurugram, India, Medibrandox is a fastest-growing platform for bespoke healthcare marketing solutions that offers customized website development and digital marketing solutions . With a team of experts and professionals, Medibrandox is equipped to provide graphic designing services and provide technical support that will help grow the business.
For more information, please visit: www.medibrandox.com
Media Contact
Company Name: IBrandox Online Pvt Ltd
Contact Person: Media Relations
Email: Send Email
Country: India
Website: http://www.medibrandox.com