Book on 'Organizational Law: The A-Z of Indian Corporate Law' by Dr Reena Lenka released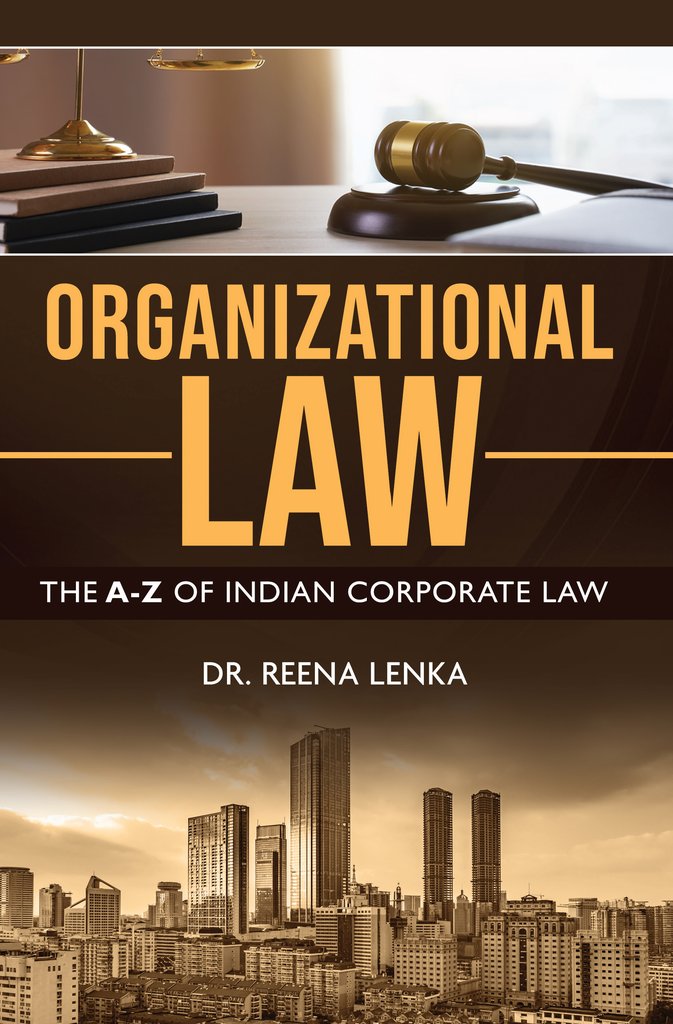 The book titled "Organizational Law – The A-Z of Indian Corporate Law" published by White Falcon Publishing is all about various business laws which regulate the interaction of various corporates with its shareholders and the stakeholders.
Corporate law or Business Law is a body of law which governs the rights, relations and behavior of different organizations towards its employees, customers, shareholders, investors and its supply chain like wholesaler, retailer and distributors.
In today's ever-changing world, business has become very challenging. The sentence "survival of the fittest" is very much apt for today's corporates. The business environment and the country's law are changing so rapidly that it is very difficult for everyone to keep a track of the same.
This book consists of 8 important and interesting chapters and caselets without which corporate law is nothing. The chapters are as follows:
• The Indian Contract Act, 1872
• The sale of Goods Act, 1930
• The Negotiable instrument Act, 1881
• The Indian Partnership Act, 1932
• The Consumer Protection Act,
• The Company's Act, 1956 and 2013
• The Intellectual Property Right Act, 1972
• The IT Act, 2000
Nowadays, corporate laws are also important for MBA, BBA, BCOM, CA foundation and other entrance examinations.
Dr. Reena Lenka is the Founder/Director of RL Consultancy and Training Institute, Pune, an ISO-9001-2015 certified institute, which provides qualitative Online Certified HR courses in HR Analytics, HR Generalist, Holistic HR, Employee Relationship Management, Performance Management and Statutory and Legal Compliances. She has 10 years of teaching experience as HR faculty in different MBA institutes like Symbiosis Institute of Management, Pune, Tilak Maharashtra Vidyapeeth, Pune, MITADT University, Pune and Wadia Institute, Pune. She has 10 years of industrial experience as an HR person. She has published eight HR-related papers in UGC care and Scopus Indexed Journals. Dr. Reena Lenka's educational qualifications include: PhD (HR), MBA (HR), PGBDM (Marketing) and B.Sc. (Bio-Science).
She is the author of two books available here –
https://store.whitefalconpublishing.com/products/organizational-law-the-a-z-of-indian-corporate-law
https://store.whitefalconpublishing.com/products/organizational-analytics-a-revolution-in-organizational-success
Media Contact
Company Name: White Falcon Publishing Solutions LLP
Contact Person: Media Relations
Email: Send Email
Phone: +91-6280-150-239
Address:SCO 70, Second Floor Sector 47D
City: Chandigarh
Country: India
Website: https://whitefalconpublishing.com/