Promising Esports startup Division 6ix announces the ICO launch of its Digital Currency, D6 Coin, on December 30th, 2022
Division 6ix created an open-source platform where gamers can compete and build brands to revitalize the esports industry. To achieve this goal, the company will launch the D6 coin on December 30, 2022.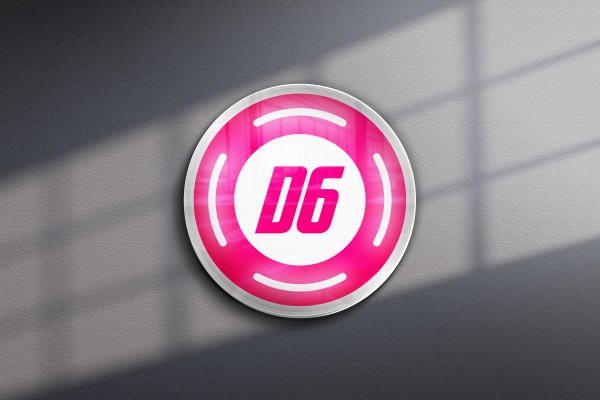 Division 6ix, a global esports organization, has recently announced the official launch of a platform's native cryptocurrency, D6 coin, on December 30, 2022. This announcement comes after months of preparation and will mark the start of a new era for gaming, eSports, and digital currency enthusiasts worldwide.
Division 6ix offers an open-source platform that provides a modernized version of traditional esports games with a focus on a continuous stream of fresh new talents, competitive gameplay, user-generated content, and community interaction. In addition, Division 6ix also provides a fully active marketplace where users can purchase unique merchandise, services, and physical goods from other members.
Unlike most esport platforms, Division 6ix will not rely on acquiring professional players as its main revenue generator. Instead, Division 6ix focuses on allowing gamers worldwide to compete with one another and build their brand through streaming and content production, developing a growing audience and a dedicated gamer community.
The organization is dedicated to providing a decentralized platform where pro gamers and new entries will have the same opportunity to grow, and this approach allows Division 6ix to empower its users with the tools needed to create and maintain their fan bases.
The founder and CEO, Olu Adenekan, said, "Our goal is to create an environment where all gamers, both amateur and professional alike, can freely participate without restrictions," while talking to the press. "We aim to connect and unite gamers and to provide them with a way to leverage their skills and knowledge to make money, meet like-minded individuals, and build their communities," he added.
The D6 coin is one of the company's core assets, modeled after the popular virtual currencies used by many online games. It allows gamers to compete in different game modes and earn coins based on game performance. Coins acquired from competitions could be spent on in-game items or the Division 6ix marketplace. The D6 coin is also modeled on other cryptocurrencies such as Ethereum, Litecoin, and Bitcoin, making it easy to understand and use.
The D6 coin can be acquired through several channels, including buying them from the company's website after the ICO launch and earning them in-game. Division 6ix has been actively engaged in the Crypto sphere since its inception and now plans to expand its reach and presence further by launching the D6 coin.
To learn more about Division 6ix and its ICO offering, visit division6ix.com or download the whitepaper.
About Company:
Division 6ix is a global esports organization whose mission is to combine the best of traditional sports with the infinite possibilities of digital entertainment. Founded by Olu Adenekan, the company aspires to provide a recreational and competitive environment for all gamers, regardless of their skill level or location. Division 6ix is raising funds for its upcoming ICO, hoping to get as many backers as possible to help it push its project forward.
To learn more visit: https://division6ix.com
Media Contact
Company Name: Division 6ix
Contact Person: Huy Quang Nguyen
Email: Send Email
City: London
Country: United Kingdom
Website: www.division6ix.com