Lady Joy Bell Releases Debut Single Featuring Rey Josias Reinoso
Lady Joy Bell's debut single titled, "Still With You" was recorded in the Dominican Republic on the wedding anniversary of her marriage to her recently deceased husband, Pastor John Arrington. The song will release on November 20th on all streaming outlets and the captivating video will premiere on YouTube as well.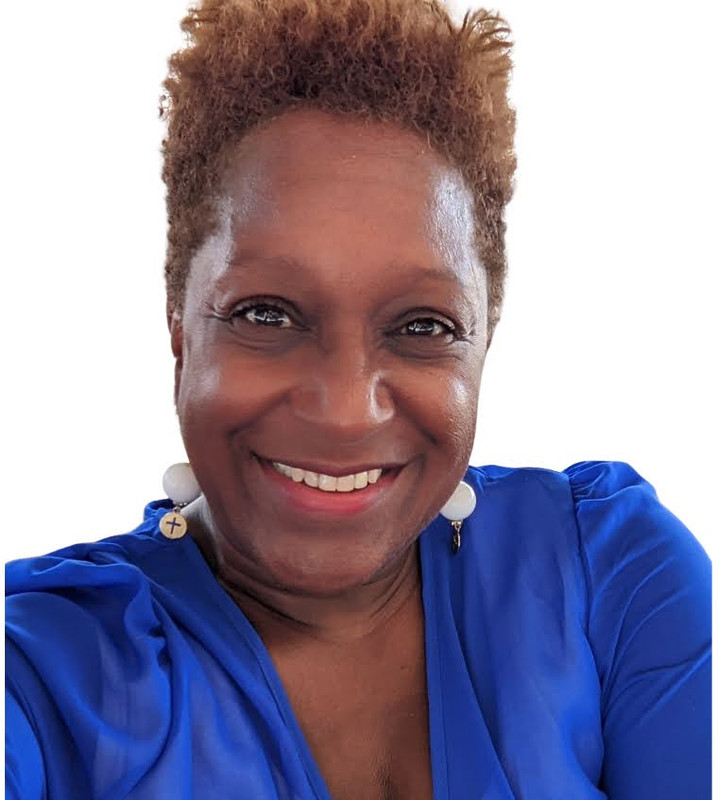 Joy Arrington, also known as Lady Joy Bell, releases a debut single titled "Still With You," featuring Rey Josias Reinoso. The song was written as encouragement and comfort to their four children, John Jr. (Johnny Blaze), Luke, Barbara, and Kaylynn, after the sudden death of their father, Pastor John Arrington. The song was written and recorded in the Dominican Republic on her wedding anniversary, a year after her husband passed away. The lyrics tell us that we may not see God's hand or know his plans, but we can hold on to his promise that he is always with us. The storms of life will come, and family and friends may leave us, but if we reach out to God, we'll find he is still with us.
Lady Joy Bell has had an eclectic career that has taken her from the radio to teaching to marketing. She has also been heavily involved in her church, serving as its music director, organist, and choir director. Her love of singing, acting, and dancing was developed at Olivet Nazarene University and through community events. Joy Bell was born and raised in the church. As a pastor's kid, she was involved in Christian education from a young age. In addition to working with children, she learned to play piano and organ and developed an interest in musical theater.
Lady Joy Bell is a powerhouse of personality and imagination. Her positive attitude and infectious humor make her a natural choice for any public event. Her gifts as a professional face painter, balloon artist, singer, actor, and a dancer have taken her to events all over North America and abroad in places like Africa. She brings excitement, fun, and laughter to any party in a fresh, unique manner that can't be beaten! She is a passionate, powerful vocalist who embraces all cultures with a mixture of humor and maternal instinct that instantly draws people to her.
Lady Joy recently sold her home and car to embark on an 8-month tour of Africa to establish a part-time home base. A maverick and now a nomad, she imitates no one and is always up for an adventure. She relishes the opportunity to partner with organizations and push their dreams forward at no cost to them in the hopes that she can inspire others to do the same.
She lives by the scripture, "the joy of the Lord is my strength," and "laughter is like medicine." Lady Joy Bell, Sparkling lives with Joy!
About Lady Joy Bell
Joy Arrington is an international gospel singer and professional kid's entertainer. Lady Joy Bell grew up in Chicago and is a mother of four children. Lady Joy Bell has just released her debut single titled "Still With You," featuring Rey Josias Reinoso. She has teamed up with Dominican powerhouse singer Rey Josias Reinoso to sing with and produce this moving anthem. The music video is a tribute to her husband who loved Africa and supporting relief work projects. His dream was to visit Africa, but he never made it, so his wife is living out his dream. The video was filmed in 6 countries including the Dominican Republic, Israel, Nigeria, as well as Ghana, Dubai, and Rockport, Texas. Proceeds from the song will go towards helping African children-especially orphans.
For more information about Lady Joy Bell, and her new single please visit her official website at www.ladyjoybell.com and her YouTube channel at https://www.youtube.com/watch?v=Dj08rJeczCg.
Media Contact
Company Name: Joy Arrington
Email: Send Email
Phone: 708-465-1052
Country: United States
Website: https://www.ladyjoybell.com/