Hekka Sponsored the 34th Miss Asia International Pageant Representing Another Remarkable Collaboration
December 29, 2022 – Los Angeles – On 19th December, Los Angeles was abuzz with culture and excitement as the leading swimwear brand Hekka sponsored the 34th Miss Asia International Pageant and 4th AFF Asian Film Festival Awards Ceremony. During this mesmerizing ceremony, attendees were treated to wonderful performances, beautiful music, and a dazzling display of lights that made for an unforgettable experience. The event showcased intelligence, commitment to beauty and wisdom, and dedication to working towards a better world amongst its contestants.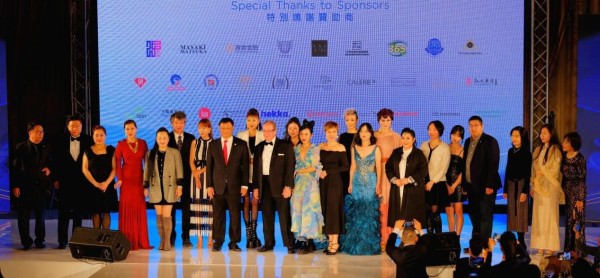 The 34th Miss Asia International Pageant and 4th AFF Asian Film Festival Awards Ceremony
Hekka was honored to dress the participants of this elite event, and countless contestants wore their swimsuits with pride. The company firmly believes that making women feel empowered and beautiful from within is essential. Their signature collection looks great and feels comfortable, featuring many new designs—the perfect attire for pageant goers!
With this sponsorship, Hekka is branching out into new markets and showing its dedication to the Asian community. By contributing to Miss Asia International Pageant, it wants to bring attention to female contenders worldwide and celebrate their success in every sphere of life. Hekka's inclusiveness and sheer sophistication made this evening unforgettable, as it continuously strives to grow the swimwear product category and expand its influence among emerging markets.
With great enthusiasm, Hekka looks ahead to a prosperous future as it continues its dedication to the Miss Asia International Pageant. This company is determined to further female empowerment and advocate for diversity in celebrating beauty without prejudice or shame. To this end, they are devoted to providing superior quality swimwear and backing all esteemed pageant contestants.
About Hekka
Originally founded in Singapore, Hekka is an online marketplace that features a broad range of products and is emerging as a leader in the consumer electronics and the real-time fashion industry. Its capability to create an inclusive, cross-border and seamless shopping experience is improving consumers' daily lives through high-end technology and emerging trends. Launched by Asia Innovations Group (ASIG), a leading live social company with more than 400 million registered users located in over 150 regions worldwide, Hekka consists of an international team and partners across Europe, US, and India. For more information, visit hekka.com and follow @hekkaofficial on all social platforms.
About Asia Innovations Group
Asia Innovations Group (ASIG) is a leading mobile social company across emerging markets. As of Dec 31st, 2021, ASIG served over 400 million registered users located in over 150 countries and regions worldwide. It has built a comprehensive and diverse portfolio as it seeks to achieve its mission of enriching people's lives worldwide through innovative and enjoyable live social products that foster meaningful human connection. ASIG operates in eighteen offices around the globe that offer deep local market knowledge across all major emerging markets to augment the company's cutting-edge technology and scalable global infrastructure. ASIG's portfolio includes leading apps such as Uplive, the global live video platform, CuteU and Lamour, the dominant dating apps in global emerging markets, as well as other fast-growing voice and game-based live social apps.
Media Contact
Company Name: Hekka
Contact Person: Erine Sun
Email: Send Email
Country: Singapore
Website: www.hekka.com/