Magma HDI Launches "OneHealth Senior" Health Insurance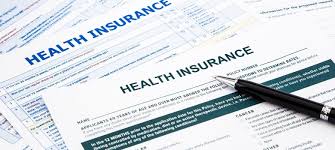 There is no denying that a good lifestyle depends on an individual's health. Especially after the post-Covid era, this situation has been more alarming, which has left us all forced to believe that there is no substitute for good health and mental well-being. Besides the periodic outburst of viral infections, ageing can significantly affect our health. With increasing age, our body becomes more fragile and vulnerable to health problems.
The body's ageing hampers the quality and functionality of internal organs, muscles, bones, and the immune system. This is when illnesses make their way into the lives of the elderly and compromise their health to a large extent. The upkeep of health can get challenging, and with inflation on the rise, health expenses for seniors can cost them a fortune. From diagnosis to treatment and aftercare, these activities can be costly, derailing your financial health.
What's the solution?
Buying a comprehensive health insurance plan for seniors is the optimum solution to ensure their well-being while having less financial distress regarding expenses.
We at Magma HDI, worked hard to introduce the exclusive OneHealth Senior insurance policy to address seniors' health challenges and promise them a healthy retired life.
What are the base covers of this health insurance policy?
This health insurance policy covers the following medical treatment and activity expenses:
Pre and post-hospitalisation expenses

In-patient care, such as hospitalisation due to injury or illness

Modern treatment procedures

Annual health check-ups

Wellness services like doctor on call, specialist's e-opinion, nutritional e-counselling

Coverage for ambulance, day-care treatment, shared daily room cash, organ donor, and domiciliary hospitalisation
What are the eligibility criteria for health insurance?
The minimum entry age for senior citizens is 56 years, and there is no maximum upper cap. However, proposer should be of age 18 or above. The renewal term for this health insurance is lifelong.
Types of plans available.
Magma HDI OneHealthSenior insurance policy offers various sum insured options. They are 3L, 4L, 5L, 7.5L, 10L, 15L, 20L and 25L. You can choose from two different plans viz. Gold and Platinum.
You can also customize your plansby adding optional covers like non-payable expense cover, decrease in co-payment, etc.
Benefits of buying health insurance.
You can claim a tax deduction under Section 80D on the premium paid toward this policy.
*Subject to change in tax laws
The insurance policy deals with hospital bills, saving your time and additional paperwork.
Health insurance reduces the financial pressure on you and your family during the stressful time of a medical emergency.
Health insurance provides money for paying a range of health-related expenses.
You can get a bonus if you haven't claimed your health insurance in the past.
Let's look at the exclusions where you won't be able to claim your insurance:
• Substance abuse
• Hazardous or adventure sports
• External congenital anomaly
• Cosmetic treatment
• Treatment not supported by prescription
Key features of the OneHealth Senior Insurance:
The waiting period for pre-existing diseases is just 1 year

No co-pay application for accident-related claims

30% co-pay applicable for non-accident-related claims
How to claim OneHealth Insurance?
You can claim this health insurance using the following tips:
Download the "Magma HDI" mobile app and track claims

Avail wellness services

Download forms

Look for a hospital for a cashless facility

Access policy facility features and health cards using the app
It's that simple!
Just as we say that childhood is the best phase of our lives, understand that old age is the phase to cherish all the armchair memories and give yourself extra time to do things you always wanted to. All this can be possible only if you stay fit. Buying the right health insurance can help you plan for a financially and emotionally stable old age.
Magma HDI's OneHealth Senior insurance policy is your ticket to happiness. Click here to learn more about the policy. You may also contact us at magmahdi.com for the latest updates and information on different insurance policies.
Disclaimers:
For covers, complete list of exclusions and other details, please refer to the policy wordings available at www.magmahdi.com
The advertisement contains only an indication of covers offered. Benefits may vary according to the plan opted for. For more details on Risk Factors and exclusions, please read the terms & conditions and sales brochure carefully before concluding a sale. Magma HDI General Insurance Co. Ltd. | www.magmahdi.com | E-mail: [email protected] | Registered Office: Development House, 24 Park Street, Kolkata – 700016. CIN: U66000WB2009PLC136327 | IRDAI Reg. No. 149 | OneHealthSenior UIN: MAGHLIP23048V012223 | Trade logos displayed above belong to Poonawalla Fincorp Ltd. (formerly known as Magma Fincorp Ltd.) and HDI Global SE, and are being used by Magma HDI General Insurance Company Limited, under license.OneHealthSenior.ver.1-11-22 BA ENG.
Media Contact
Company Name: Magma HDI General Insurance Company Ltd.
Contact Person: Ms. Diana Monteiro
Email: Send Email
City: Mumbai
State: Maharashtra 400022
Country: India
Website: https://www.magmahdi.com/