Intellectual property in Saudi Arabia. A promising field and an inspiring experience
The Kingdom of Saudi Arabia has given wide attention to intellectual property, as a promising investment and economic field, by providing inspiring models that protect intellectual property rights and create a supportive environment, through the national strategy for intellectual property that aims to encourage, facilitate, manage, invest, and protect intellectual property.
The Kingdom embarked on this approach with the establishment of the Saudi Authority for Intellectual Property (SAIP), in 2018, to be concerned with regulating all areas of intellectual property in the Kingdom, supporting, developing, sponsoring, protecting, enforcing, and upgrading them in accordance with international best practices in coordination with the relevant authorities.
The National Intellectual Property Strategy launched recently is not the first step in this field, as a number of concrete initiatives have been launched, including the establishment of intellectual property centers to provide small and medium-sized companies with the recommendations and guidance they need to develop intellectual property strategies in order to manage their projects based on innovation, protection effectively.
In cooperation with its Intellectual Property Academy, SAIP launched a number of educational programs, including summer institutes, a joint master's program, and a program for trainers in the field of intellectual property.
The measures taken by the Kingdom of Saudi Arabia expanded to include highlighting the role and importance of intellectual property and its effects, and defining the procedures and tools for protecting intellectual property, which would support the knowledge society in the Kingdom, through the legislation of several systems that guarantee the protection of the rights of inventors, artists, authors, and designers.
In this context, the Kingdom has doubled investment in scientific research, development, and entrepreneurship, building integrated systems to stimulate and protect innovation, accelerating the transition towards a knowledge society, ensuring a better future for its people, based on sustainability and comprehensive rights, including intellectual property rights, and celebrating innovators and creators.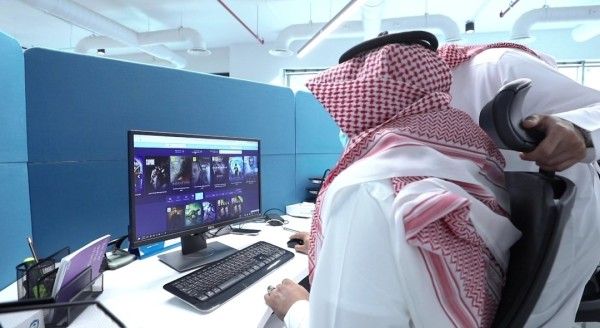 SAIP's strategic objectives are to improve strategies, regulations, and legislation related to intellectual property, enhance customer-centricity, attractiveness, and quality of products and services; generate and exploit intellectual property rights while respecting them; establish international strategic partnerships, and promote institutional excellence.
The Kingdom of Saudi Arabia is also committed to building a culture of intellectual property and strengthening the enforcement and respect of intellectual property rights through programs that focus on raising, empowering, and enforcing intellectual property.
SAIP organizes a series of media campaigns through radio channels and social networks about intellectual property, including its latest campaign, "Copyright Enforcement," which was launched in cooperation with relevant partners across the country. It aims to raise awareness of the negative social and economic effects of piracy in computer software, print, and audiovisual materials.
In order to make its investment path successful in enforcement, the SAIP in cooperating with private sector partners by playing a key role in its intellectual property enforcement activities. It recently established the IP Respect Council, which brings together public and private sector actors to discuss and exchange views on a range of issues related to intellectual property.
SAIP set up plans to establish a national committee for intellectual property to coordinate enforcement in the government sector, as it includes representatives from many government enforcement agencies, in order to ensure compliance with intellectual property laws and regulations throughout the Kingdom.
SAIP has received recently more than 460 complaints related to all forms of intellectual property violations, and committed to addressing all issues related to intellectual property under Saudi intellectual property law, and encourages all companies to support these efforts by providing specific and practical information and evidence. It continues to spread awareness of intellectual property and promote respect for intellectual property rights, by creating a number of initiatives, including the appointment of intellectual property officers in government agencies.
Media Contact
Company Name: Saudi Authority for Intellectual Property
Contact Person: Media Relations
Email: Send Email
Country: Saudi Arabia
Website: https://saip.gov.sa/