Ginger Thai Restaurant from Orchard Road Singapore Offers Best Vegan Menu Ever
The Glories of Thai street food at this unassuming eatery along bustling Cuppage Terrace at Orchard Road in Singapore, calling out to the barflies looking for some comforting grub to ease along the nite. With its selection of classical Thai bites, ranging from smoky street food to hearty home style fare, Ginger Thai has it all.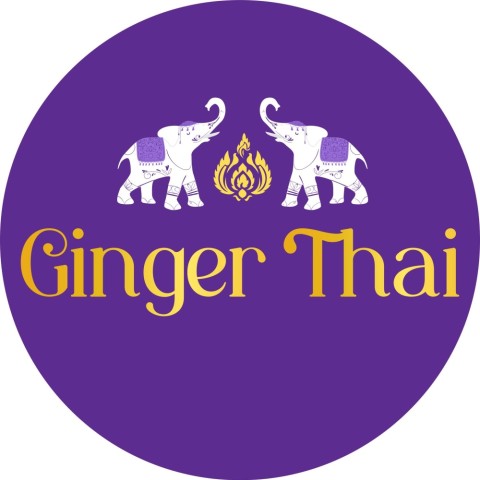 How Ginger Thai Restaurant Increased Vegetarian Menu & Is Doing Better Than Ever.
As For SundarRaj, surviving Covid meant cutting cost, working with lesser employees and learning to live with constant uncertainty. In the heart of Orchard, a vibrant and vivid Cuppage Terrace, walking distance from Somerset MRT, Serving Authentic Thai food is a well-established Ginger Thai Restaurant that has modified its menu to serve the growing vegetarian audience who demands more variety and famous Thai tom yum taste.
Ginger Thai (Thai Wok Restaurant) with 3 pages of pure Veg menu and over 30 Veg dishes! Ginger Thai (Thai Wok Restaurant) serves great Thai food at reasonable prices in Orchard area with a chic surrounding and ambience. The Chef has 20 years of experience in Thai cooking in the finest restaurants and the best part is, they have 3 pages of impressive Vegetarian Menu that is egg-free and mostly Vegan. Almost all the dishes can be customized to be allium-free except for curries and some condiments and snacks. Do check for diet suitability or make your special requests during ordering. Focusing on wholesome vegetables without any mock meat, the dishes are packed with flavors to deliver the essence of Thai Food.
SundarRaj, the founder has passion in F&B business and comes from the family background having restaurant business in India. Motivated by Thai food & culture, without a doubt, one of the Asian favorite cuisines to feast on, SundarRaj ventured into setting up the Ginger Thai back in September 2017. The aromatic herbs, combined with the mouth-numbingly spicy flavors, make each dish simply irresistible for the visiting audience and Thai food lovers. Ginger Thai Top Rated & Award Winner offers Special Events and Catering for private events such as business lunches, Thai dinners, cocktail parties, and more. Ginger Thai has delivery partnership with Grab Food, deliveroo and Food Panda for the island wide delivery and take away servings.
Featured Popular Vegetarian dishes are Crispy vegetarian pocket, lightly seasoned. The fillings are made of seasoned tofu and the texture is quite meaty and to my liking. Tom yum Spicy and sour creamy coconut soup with mushrooms, fresh Thai herbs & lime juice. The soup is very creamy with a harmony of flavors from sweet, sour, hot to salty. Traditional yellow curry with potatoes, tomatoes, chill and sweet basil. The gravy is thick with scents of fresh spices and herbs. The flavors are memorable and revitalizing. Eggplant grilled with Thai herbs. The 2-sauce pairing goes very well with the perfectly grilled eggplant and Mango sticky rice for a desert. Love the punch!
Media Contact
Company Name: Synergy Global Enterprise LLC
Contact Person: Gopi Divecha
Email: Send Email
Phone: +65-9181-7041
Address:111 North Bridge Road #21-01 Peninsula Plaza
Country: Singapore
Website: www.airdropbounty.events