'Signature Self-Talk,' by Melissa Holy, Dares Readers to Master the Art of Influencing Themselves
This compelling book will help readers transform their self-talk into a powerful tool for success.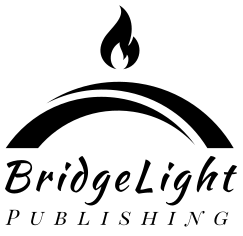 Melissa Holy, an innovative author, speaker, and businesswoman, launched her eagerly awaited book, "Signature Self-Talk: Master the Art of Influencing Yourself," on May 23, 2023. Released by BridgeLight Publishing, the book is now available on Amazon and other retailers. This captivating faith-based nonfiction dares the reader to embark on a journey to take charge of what's ahead in life and be well-equipped to guard against the downfalls. According to the author, "the starting point is realizing, no matter what is happening in the world, your world starts inside you."
Delivering breakthrough strategies to master self-talk, build faith, achieve goals, and produce desired results, this must-read book ventures outside the box of traditional thinking on self-talk. Key concepts focus on preventing versus overcoming unhealthy self-talk and encouraging readers to move beyond the standard practice of self-discipline and into the broader authority of influencing themselves. "Signature Self-Talk" emphasizes the countless creative ways to leverage self-talk as a powerful tool to shape our thoughts and transform our lives. More than a temporary boost, this book teaches skills for a lifetime.
With unrivaled self-mastery tools, "Signature Self-Talk" is sparking excitement with simple yet high-impact strategies for success, including self-guided visualization and other techniques to fast-track goal achievement. Along with inspiring stories and life-changing principles, the reader will learn the 4-Step DARE System, an action plan for creating dynamic, personalized self-talk messages. The book highlights the extraordinary influence built into the human voice, revealing how using our signature sound is an absolute game-changer. Ultimately, the reader will discover that their "Signature Self-Talk" is their masterpiece to create, and this enlightening book will lead the way in showing them how to do it.
Order a copy of the book at: www.amazon.com/gp/aw/d/B0C57PNJHZ
Learn more about the author by visiting: www.melissaholy.com
Watch the book Trailer: www.youtube.com/watch?v=NhSZegV8pUM
About the Author
A trailblazer at heart, Melissa Holy dares to break new ground with her unique perspective on leveraging self-influence to frame thinking, optimize behavior, and infuse motivation. As a faith-driven entrepreneur and the former owner and CEO of a California-based staffing and recruitment firm, she is an expert in helping others multiply their impact and ignite success in their careers, businesses, ministries, and lives.
Media Contact
Company Name: BridgeLight Publishing
Contact Person: Melissa Holy
Email: Send Email
City: Los Angeles
State: California
Country: United States
Website: www.melissaholy.com