Admirz+ Sees Reputation Rise As One of The Most Reliable Digital Marketing Service Providers With 10 Year Experience

February 25, 2021 – Admirz+ is out to help businesses enhance their brands and increase their sales with its team of experts who have now accumulated 10 years of experience in the digital marketing industry. While e-commerce and digital services have grown exponentially, many offline businesses have been left high and dry with regards to digital marketing solutions.
With a team of more than a decade of experience in the industry, Admirz+ provides businesses with expert online marketing services with proven results to show for their work. According to a member of the company's staff, they guarantee results by researching their clients thoroughly to understand the core of their businesses.
The team at Admirz+ is said to believe in 2 simple things: Relationship and Results. They consider themselves as an extension of their clients' team, rather than contractors. With this state of mind, they have managed to establish many personal collaborative relationships across various industries
Admirz+ delivers content marketing with the proven best methods and offers complete support for marketing via blogging, social media posts, videos, and more. The agency has a development team that knows how to assist entry-level businesses with their digital needs, such as creating a website at affordable rates.
In addition, Admirz+ has an SEO team for organic traffic generation and to create customer reach and bring new customers to the client platform. The company's brand consultation is a commonly patronized service, and this highlights the importance of a healthy online presence.
When quizzed about its work processes, the CEO of Admirz+ said, "We at admirz+ recognize that every brand is unique and needs a unique strategy and path.We prefer marketing solutions by focusing on Human behavior and psychology by understanding your product, your target audience, and then collaborate with you with effective personalized solutions to achieve results.".
Under the stewardship of Vansh Chhabra the chief operational officer (COO), Admirz+ has grown to become one of the top digital marketing brands. They help businesses to make the jump and become brands while creating a stream of profitable traffic.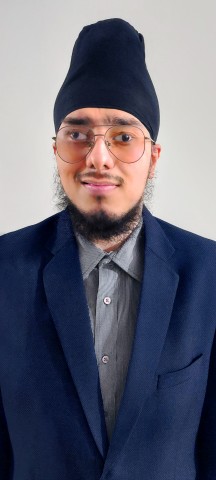 For more information, please visit: https://www.admirzplus.com/.
Media Contact
Company Name: Admirz +
Contact Person: Vansh Chhabra
Email: Send Email
Phone: +919079980475
Address:84 P Mazumder road
City: Kolkata – 700078
Country: India
Website: http://www.admirzplus.com/